For over a decade, Builder Cambridge Ltd has been the go-to choice for all of your building needs in Cambridge and the surrounding areas. Our team of experienced builders are dedicated to delivering the highest quality of work and providing customer service that is second to none. We specialize in a wide range of services ranging from new builds, extensions, and renovations to plumbing, electrical, and more.
At Builder Cambridge Ltd, we believe in working closely with our clients to ensure that the finished product meets and exceeds their expectations. We understand the importance of communication when it comes to building projects, and our team of professionals is always available to answer any questions or address any concerns that may arise during the course of a project.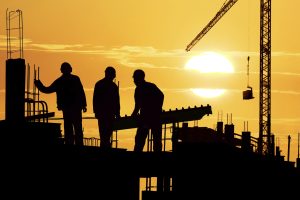 We are proud to offer a full range of services to accommodate any budget. Whether you're looking for a small renovation or a full-scale new build, our team of experienced builders can provide you with a cost-effective solution that will meet your needs.
We are also proud to offer a complete range of green building services. From energy-efficient lighting to sustainable materials, we are dedicated to providing our clients with eco-friendly solutions that will help reduce their environmental impact.
At Builder Cambridge Ltd, we take great pride in our work and strive to provide our clients with the highest level of quality and customer service. We are committed to making sure that our clients are completely satisfied with their projects, and we will do whatever it takes to ensure that this is the case. If you're in the Cambridge area and you're looking for a building company that you can trust for all of your building needs, look no further than Builder Cambridge Ltd. Our team of experienced builders and eco-friendly materials will ensure that your project is completed to the highest standards and that you are completely satisfied with the end result. Contact us today to learn more about how we can help you get the job done right.