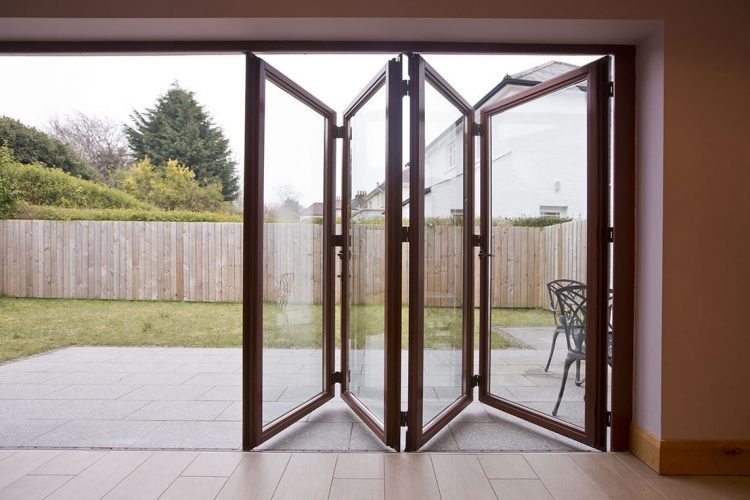 Aluminium BIFOLDing sliding doors are trendy for homes in England because they offer
unrestricted views of all the beautiful surrounding scenery. If you have a gorgeous terrace,
swimming pool, or patio that is worth showing off, ask your Cambridge builders to transform
your living space with these doors.
These expansive panoramic BIFOLDing sliding doors can enhance the views from your home by
seamlessly connecting your indoor and outdoor living spaces. The doors are of exceptional
quality and they require very low maintenance. When you fold them back, they create a large
opening and easy access. You can personalize these doors and choose from different colour
options and two hundred gloss levels to suit your needs.
Aluminium is a durable and robust material. It is also thermally efficient and reduces heat loss.
Your heating bills will remain low while you take advantage of plenty of comfort and warmth,
even during winter. The aluminium sections of the door have less frame and more glass. This is
so you can get enjoy the best views with a dark border.
The lightweight frame and glider roller system makes opening and closing these BIFOLDing
sliding doors a satisfying and effortless experience. When your guests walk into the house, they
will be in awe of the bright and airy atmosphere. You will get an abundance of natural light
during those beautifully sunny days in England. Even if it is raining outside, you can sit in the
living room and enjoy watching the rain, while sipping hot tea comfortably inside on the couch.
You can have a barbecue in the backyard and still feel social with your friends and family,
whether you are indoors or outdoors. These sliding doors are also safe for children as their
fingers will not get caught in them while folding. The smooth contours and clean curved lines
have the most aesthetically pleasing design to compliment your home. These doors are
weather-resistant, energy-efficient, and secure.
They last a very long time and do not need to be replaced for at least a couple of decades. Only
sunlight passes through when they are closed, so you do not have to worry about wind or snow
during a bad storm. BIFOLDing sliding doors are always fitted with an effective locking system to
keep your home secure. If you enjoy the beautiful English views or want to throw the best pool
party for all your loved ones, there is never a better time to install these doors. Call and
schedule your Cambridge builders for a quote, and benefit from the highest standard in cost
control. All aluminium glass doors come with at least a ten-year warranty and strictly comply
with building regulations.